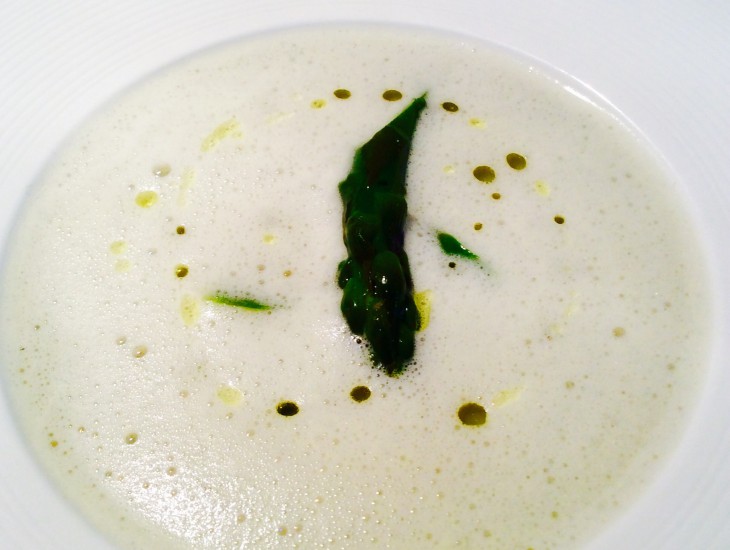 Våren närmar sig och med våren kommer de första primörerna! Ja jag menar sparrisarna.
Gör en god soppa det är inte så svårt!
Skala den tjocka delen av sparrisarna och spara skalen för att göra en buljong av dem.
Lägg en klick smör i en kastrull och fräs skallen av sparrisar med lite schalottelök och lite vitlök.
Tillsät vitvin och låt reducera och tillsätt sist vatten så det täcker sparrisarna.
Tänk på att inte ha så mkt vatten. Vi vill ha en kraftigt smak av buljongen. Lägg i färsk timjan och låt det koka i 20 minuter och sila och spara.
Förväll de fina sparrisar al denne i din egna gjorda buljong. Ta upp sparrisarna och låt de svalna i isbad.
Koka upp buljongen och lägg lite grädde samt nedre delarna av sparrisarna och spara resten av ovan del av sparrisarna till dekoration.
Mixa buljongen,grädde och nedre delarna av sparrisarna med en stav mix eller blender glöm inte salta och peppra.
Taggar: soppa,sparris,vår
Lämna en kommentar
You must be logged in to post a comment.